HERE'S WHAT YOU NEED TO KNOW
There are two different types of meningitis vaccines. Meningitis B is not covered by the routine meningitis ACWY vaccine your teen likely received when they were younger (usually between 11-12 years old).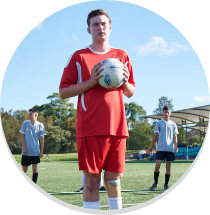 MENINGITIS B OUTBREAKS ON US COLLEGE CAMPUSES
From 2011 through March 2019, colleges and universities in these states reported meningitis B outbreaks.*

14 MENINGITIS B OUTBREAKS ON 13 COLLEGE CAMPUSES FROM 2011 TO 2019
50 MENINGITIS B CASES, INCLUDING 2 DEATHS, AT COLLEGES OR UNIVERSITIES ACROSS THE US FROM 2011 TO 2019 AMONG AN AT-RISK POPULATION OF APPROXIMATELY 253,000 STUDENTS
*An outbreak is defined as 2-3 outbreak-associated cases within a 3-month time period.
HOW IS MENINGITIS SPREAD?
The bacteria that cause meningitis B are generally spread by direct contact of one person with another. Bacteria that cause meningitis B live within the nose and throat of an infected person or a person who is a carrier of the bacteria. The bacteria can be spread through certain everyday behaviors including: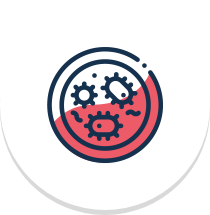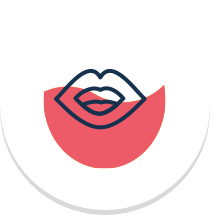 Although meningitis B is uncommon, it can spread through close contact with someone who is infected. However, it's not as contagious as, for example, the flu.
Meningitis B is unpredictable and can strike otherwise healthy individuals. Most carriers do not get sick, though they can still potentially spread meningitis B to others. We don't really know why only about 1% of carriers develop the disease, while others do not.
DON'T RISK YOUR CHILD'S HEALTH. TALK TO THEIR DOCTOR TODAY.
Although uncommon, meningitis can have serious consequences. And according to the CDC, vaccination is the best defense against it. The decision to vaccinate against meningitis B relies on an important conversation between healthcare provider and parent – not all doctors will mention it. Ask your child's healthcare provider about meningitis B vaccination.
LIFE AFTER MENINGITIS
Up to 20% of survivors face long-term consequences.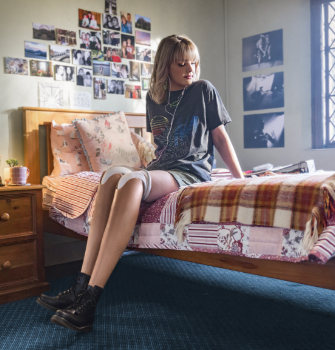 WATCH A MENINGITIS SURVIVOR AND HER MOTHER'S EXPERIENCE
[Text] Jamie Schanbaum, a survivor of meningococcal disease, and her mom, Patsy Schanbaum, are patient advocates.

[Text] They were compensated by GSK for their participation.
[Text] This is their story — other people's experiences with meningococcal disease may be different.
[Text] Vaccination may not protect all recipients.
[Text] Jamie & Patsy Schanbaum's Story
[Patsy VO] My biggest job as a mom is to always help protect my children. I'm always there one step behind them in case they fall.
[Patsy VO] My youngest child Jamie was 20 years old when she got meningitis and she was in the hospital for seven months.
[Jamie VO] In 24 hours, I went from being very healthy and free-spirited to being in the hospital facing very serious decisions.
[Patsy VO] We see her limbs going from pink to purple; her limbs just dying off.
[Jamie VO] I would say no parent ever really prepares for something like that.
[Patsy VO] It wasn't easy to make the decision, but the decision was made as a family—that we were going to move forward with the amputations and move forward with our lives. And we chose life.
[Jamie VO] My mom was telling me to keep moving forward and to not dwell on what's going on right now. Just to keep looking forward.
[Patsy VO] Just a year after learning to walk again, Jamie was back on her bike. And it was soon after that that I was able to be there when she received a gold medal for her cycling. I was so proud of her. I wish the whole world had been there to see her in that moment.
[Jamie VO] Today, my mom and I work together to help educate young adults and parents about meningitis. There are different vaccines to help protect teens and young adults against the five vaccine-preventable groups of meningitis: A, C, W, Y, and B.
[Text VO] There are two different types of vaccines to help protect teens and young adults against the five vaccine-preventable groups of meningitis: A, C, W, Y, and B.
[Text VO] Vaccination may not protect all recipients.
[Patsy VO] If moms knew how serious meningitis can be when it strikes, even though it's rare, they would want to help protect their kids.